Books and Resourceful Products for Social Workers, Counselors, Teachers and Human Service Professionals who Serve At-risk Children:


$34.95
Pay by check

Healing the Body, Mind, and Spirit

"Groundbreaking Approaches with Stressed and Traumatized Youth"



This is one of the most comprehensive publications on the market in the plight of maltreated children. John Micsak synthesizes the disciplines of resiliency work, trauma informed care, body and mind science, positive youth psychology and relational approaches. Healing takes place in the 90 to 95% of the sub-cortical or sub-conscious. This book provides the pathways to healing the core of a distressed child, not just manage symptoms.



Includes four major areas of concentration:

Stress, Trauma, and Young People
Corrective Relational and Interactional Experiences
Powerful Healing Strategies and Clinical Tools
Creating Healing Environments
---


$29.95
Pay by check

Healing the Inside Child

Instructors Manual

"Addressing the dilemma of stressed and traumatized youth"


This manual is for the instructors of the "Healing the Inside Child" revolutionary program. John Micsak provides the clinical text, worksheets, main discussion points, and examples to illustrate the paradigm and techniques. This is the actual manual used in our clinical 4 day "training of trainers" boot camp program. It is design for motivated human service professionals who are serious about building their expertise in the following disciplines: trauma informed care, brain and body science, resiliency work and relational healing. The manual addresses this systematically through eight clinical modules including:



1) Understanding Stress, Trauma and Young People
2) Trauma Informed Interventions
3) Resiliency Work
4) Relationship Work
5) Sensory Integration
6) Crisis Prevention and Restorative Interventions
7) Creating Healing Environments
8) Care for the Caregivers
---
10 keys to become a charismatic adult
Sub conscious vs. conscious parenting
Body and mind feedback loops
Attention, attunement and affection
Self exploration and coherent life narratives.
Entering pain pathways.
Creating co-regulation
Sure fire ways to connect with a stressed child
$34.95



*Checks payable to National Institute for Resiliency and Wellness mail to:
1422 Allendale, Saginaw Mi, 48638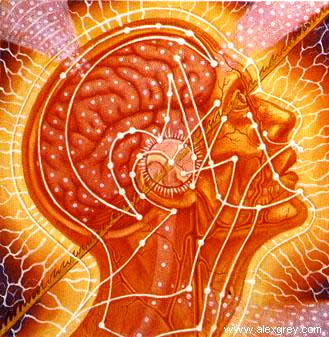 The Brain Chemistry Optimization Online Assessment
You are one simple step away from feeling wonderful and having more energy while reducing anxiety. For Adults or Adolescents!
The Online Assessment That Reveals What Is Happening in Your Brain Chemistry and What You Can Do to Improve Your Moods and Have More Energy.
The
Brain Chemistry Optimization Program
(BCOP) shows you
How to Positively Influence Your Mood and Energy.
It gives you an individualized program to have a better life through learning how to manage your moods and energy. The
BCOP
reveals your current brain chemistry and how it may be affecting your mood and energy. It tells you what is happening in your brain and how that influences not only your behaviors but also how you feel, what you think and the choices you are making.
The
Brain Chemistry Optimization Program
from
Robertson Research Institute
is a scientifically researched questionnaire backed by 20 years of study. 14,000 people with long term follow up are in the data base, and millions of dollars in research money has been spent to ensure a valid and reliable picture of your brain chemistry.
The
BCOP
is an online questionnaire that you fill out. It takes about 90 minutes to complete. The
Robertson Research Institute
then analyses your answers. From this, they prepare a 20-25 page report of your current brain chemistry.
Increase your positive moods
Have more stable moods
Be more engaged with life
Find relief from depression
Increase your vitality and energy
You will received detailed information in the following areas designed specifically from your profile
YOUR PERSONAL DIETARY PLAN
PERSONALIZED NUTRITIONAL RECOMMENDATIONS
PERSONALIZED EXERCISE RECOMMENDATIONS
HOW TO ADAPT YOUR RECOMMENDATIONS FOR SPECIAL SITUATIONS
PERSONAL PLANS FOR SPECIAL SITUATIONS
PERSONAL HEALTH ISSUES AND PERSONALITY TRAITS
COMPLETE BRAIN CHEMISTRY PROFILE
EVERYTHING YOU NEED TO UNDERSTAND IT ALL
BONUS! LIFE-BALANCE CONSIDERATIONS AS REVEALED IN YOUR SURVEY
EASY TO USE SUMMARY AND REFERENCE SECTION
Special Added Value
Available Only to You as an National Institute for Resiliency and Wellness Client.
After you receive your detailed report, as a trained clinician with the Robertson Research Institute, John Micsak will meet with you by phone in an Analysis/Interpretation/Recommendation Session to go over what the report means to you and your options for implementation.
Includes a 1 1/2 hour Analysis/Interpretation/Recommendation Session – to help you leverage the recommendations included in the report
Review your list of yellow flag behaviors.
Personal Action Plan - Get the three highest priority steps to take for achieving the mood and energy balance you are seeking
One month email question and answer follow up designed to support you in implementing the personalized BCOP Plan for How to Positively Influence Your Mood and Energy
Whole package for only $195.00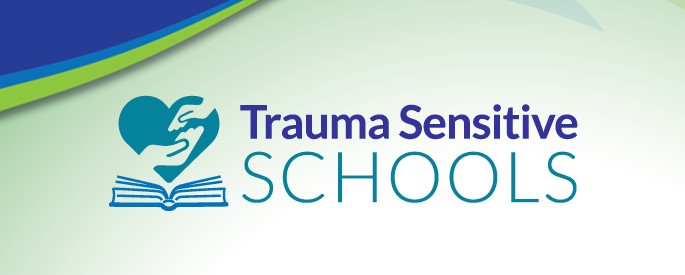 Join our School Visions Program!
Welcome to our free online learning community!
A trauma informed, attachment focused and resiliency program for schools. Sign up to explore our videos, resources, articles and discussion page.
Featured this month:
Why school trajectories have not improved since the 1960s
Video: Powerful intervention to immediately drop school suspensions
Video: The most critical piece for building a foundation for student success
The 9 domains of the HIC T.R.E.E. School Model
Sign Up Here
Follow John on Facebook, Twitter, YouTube, and LinkedIn.

Or Contact Us Directly:

National Institute for

Resiliency and Wellness

1422 Allendale

Saginaw, MI 48638

Phone:

(989) 928-3967

Fax:

(989) 249-8515

john@healingtheinsidechild.com